Cricket legend Mark Taylor believes Pakistan did not capitalise on a dominant place within the first Test.
The hosts gained the toss and despatched themselves in to bat on a Pindi Stadium pitch that appears flat and dry – a bowler's nightmare.
Pakistan reached 4-476 earlier than declaring. It leaves the Aussies in a troublesome place within the match, with an enormous complete forward of them and solely three days remaining.
But Taylor says Pakistan did not do sufficient yesterday to construct on a giant day one complete, and believes Australia can nonetheless win the match.
"I think the Pakistanis have been a little slow in scoring," Taylor informed Wide World of Sports.
"It's great to win the toss, a big advantage, but to make 476 off 162 overs, it's not terribly quick going.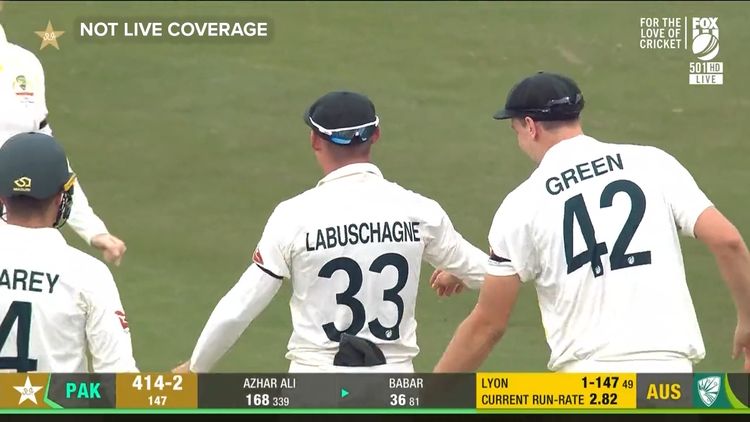 "When you are 1-245 in a single day I might have thought an absolute minimal 300 runs on day two ought to have been their purpose.
"If they end up not getting the victory they are after in this first Test, they will rue the way they batted, particularly on day two.
"When you've got received 9 wickets within the shed, I'd be considering a minimal 300 runs on day two, minimal. I believed they went very slowly.
"Now Australia only have to make 280 to avoid the follow-on. If they bat well enough in their first innings and make 350-plus, they are going to find themselves in a situation where they should be able to at least save the game, if not potentially win it.
"They actually have not received themselves into as robust of a place as they may have."