In case you had been questioning what occurred with that Herbie Farnworth play-the-ball penalty late within the half, this is the reason.
Spotting Bunnies hooker Damien Cook out of place, Brisbane centre Farnworth made the sensible play and pounced from marker to seize the unfastened ball.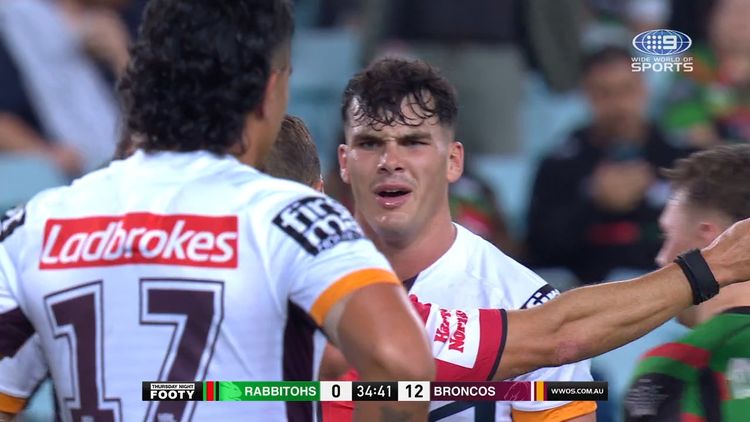 Referee Grant Atkins hesitated whereas explaining the rule to the Broncos, however Phil Gould knew precisely what the referee needed to say.
"He wanted to say it's a stupid rule – it is a stupid rule," Gould informed Nine.
"They've got no dummy half, he runs around and dives on the ball. (Atkins) says you've got to pick it up and run, you can't dive on it."